How do I return an item?
We guarantee your complete satisfaction with Online Land Sales LLC properties, or your money back (on financing agreements this refund is of the principal, and not the interest and fees)*. Simply fill out this RETURN FORM to get started.

SAVE YOUR DEAL. If you love your land but are having a hard time paying for it, maybe we can help.

1. Emergency Refinance. Pay half of the past due amount, and we will refinance your loan, making you current.

2. Emergency Loan. Borrow up to $600.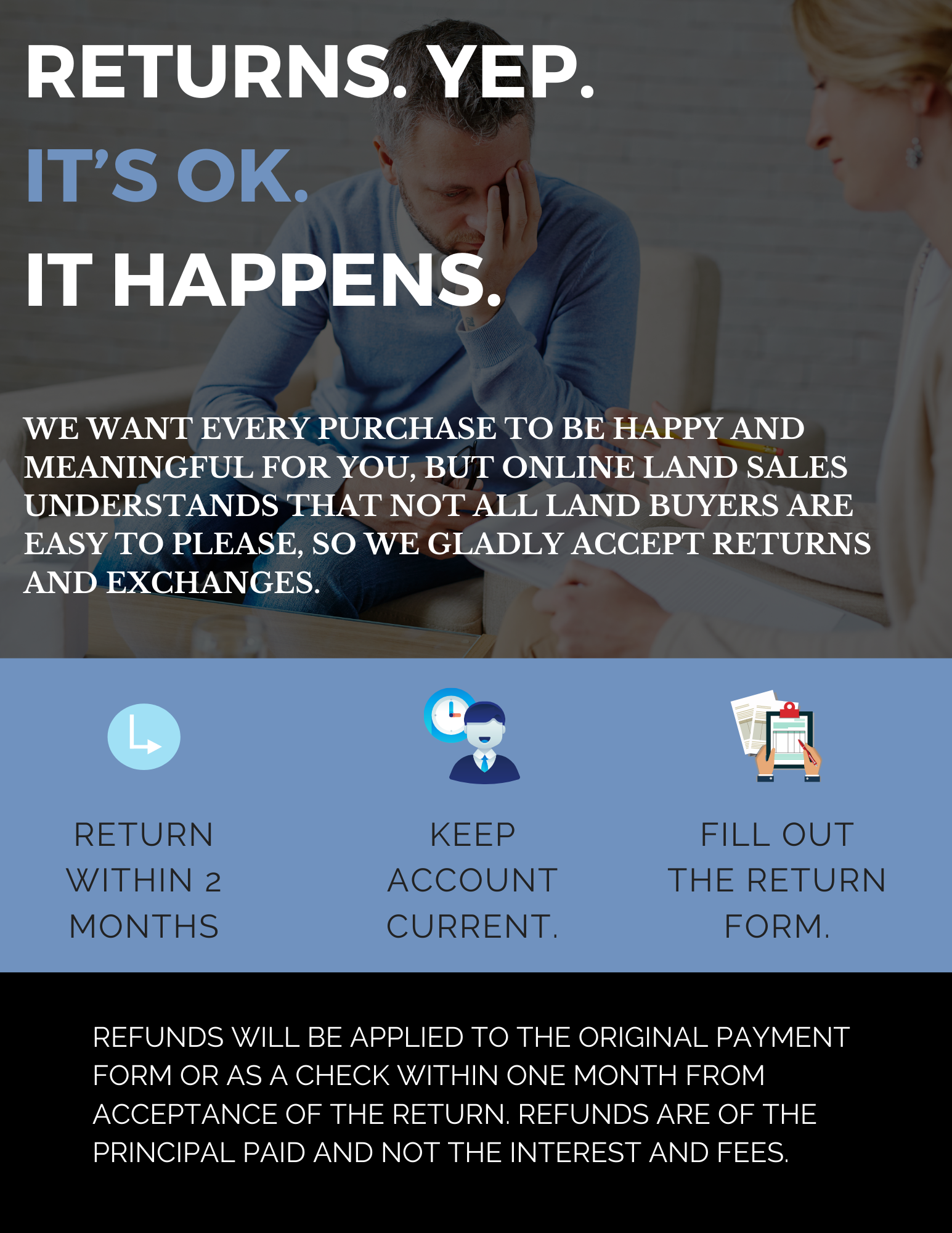 *Refund request must be received within
1 month of a cash purchase, or 2 months of a terms purchase
, and account must be current.