Red Barn Ranch, Benton County, Tennessee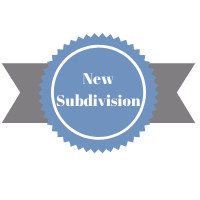 Red Barn Ranch is an incredible property featuring both desirable elevation and beauty, with an easy driving distance from either Nashville or Memphis. This property is situated within the beautiful Yellow Springs, Tennessee and just a short drive from the Tennessee River. Red Barn Ranch is located directly off of highway 40, making for excellent access, with unmaintained dirt roads running throughout the property as well. You will definitely enjoy owning this land with its endless opportunities!

Red Barn Ranch is the perfect place to build a rural homestead or cabin in the woods. Not only is the land beautiful, but you'll also have access to some of Tennessee's most popular cities with just a short drive away. The property sits just 3 miles away from the Tennessee River! All tracts have unmaintained dirt road frontage or county road frontage with power lines that are accessible along the county road. Don't miss out on this wonderful opportunity to own a piece of central Tennessee!