SPECIAL OFFER
Buy 2 or more lots in Rio Del Oro and receive 20% OFF EACH lot. Limited time offer.
Deming Ranchettes, Luna County, NM.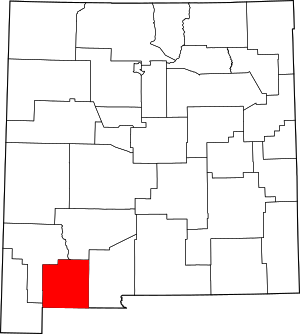 Deming Ranchettes
From the Mimbres and Mogollon Native cultures that called this area home for centuries, to the cowboy way of life that has defined this region for the last hundred fifty years, Luna County is an area rich in history and steeped in tradition. Sitting just north of the Mexican border, the bulk of this county is flat lowland, and yet it boasts three of the most beautiful mountain ranges in the state in the Cooke Mountains, the Florida Mountains and the Tres Hermanas (Three Sisters) Mountains. Despite seeming like a sleepy western community, this area has a surprising number of activities to offer its residents, including hiking among the trails of the City of Rocks State Park, rock and mineral hunting in the Rock Hound State Park, or even wine tastings at the many local wineries. In fact, with so much to do and see, once you call Luna County home, you'll wonder how you ever lived anywhere else.