Create your dream lifestyle and find the perfect land to begin living off the grid!
E-Book PDF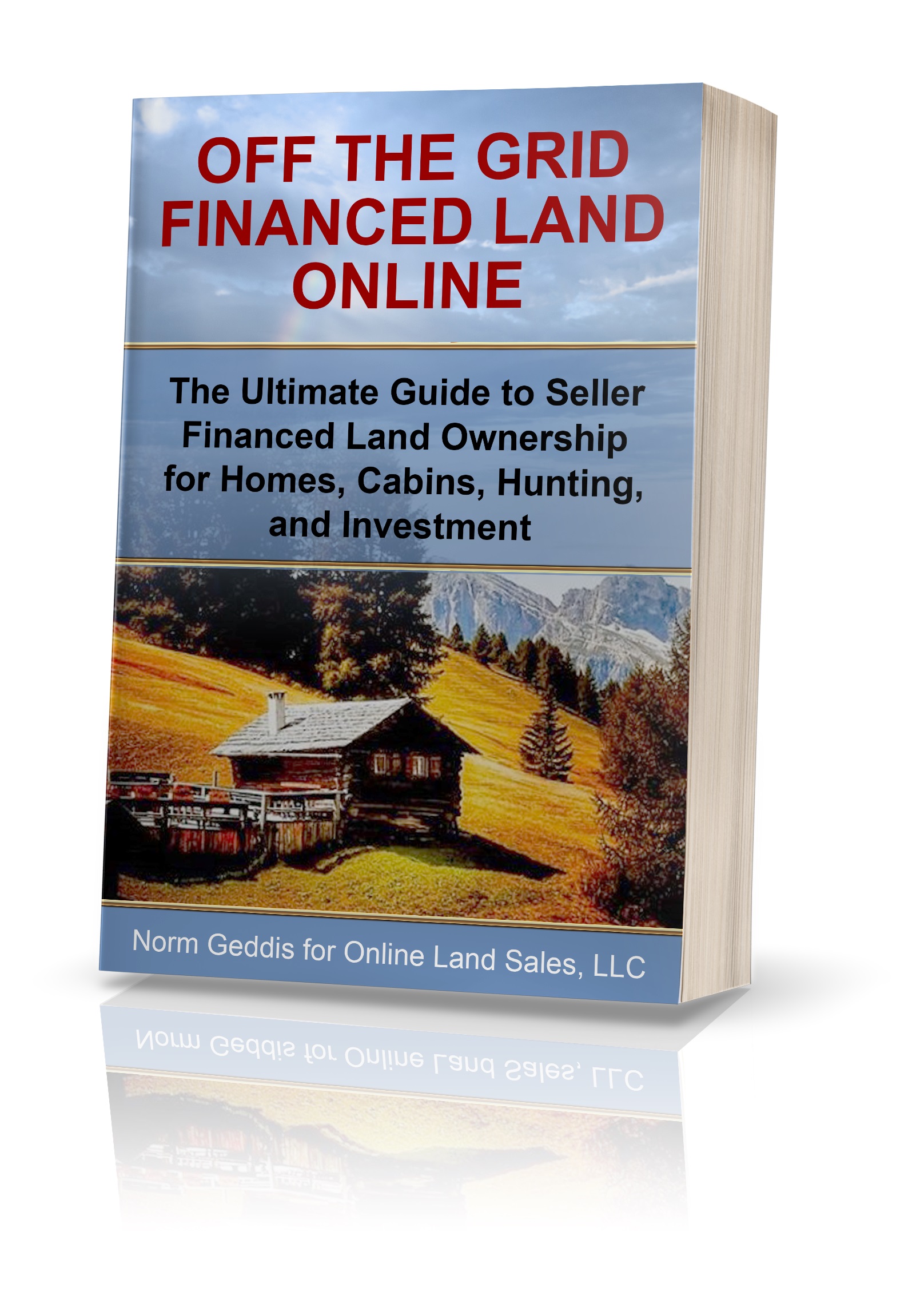 Do you dream of escaping the suburbs and carving out a new life for yourself in the country? Are you searching for the best ways to find the ideal rural land to build your dreams? Then this book is for you!
Millions of people dream of striking out and enjoying a simpler, slower pace of life in the country, but many don't know where to begin. If you want to reconnect with nature, live like your forefathers, and free yourself from the chaos of the modern world, how can you find and purchase the right land to build on?
Specially crafted by the real estate experts at Online Land Sales, LLC, this ultimate guide explores how you can finally ditch the suburbs and buy the ideal land for your rural home, hunting lodge or cabin. Breaking down the details of buying land online, the ins and outs of seller-financed land, and a wealth of brilliant advice for off the grid living, this handbook arms you with the essential knowledge you need to turn your dreams into reality.
Here's just a little of what you'll discover inside:
Why You Should Be Buying Your Land Online

Understanding Seller-Financed Land and How It Can Help You

How To Find The Ideal Land For Your Goals – Including Homesteading, Hunting, Camping, Farming and More

The Best States For Off The Grid Living

How To Handle Plumbing, Electricity, and Essential Commodities

Must-Know Advice For Building Your Ideal Home or Cabin

And Much More!
No matter your goals or background, the simple lessons inside this guide provide you with a common-sense blueprint for finding the perfect land, setting up your home, and enjoying the benefits.
Read now to begin financing your dream lifestyle today.
Book Summary
Off The Grid Financed Land Online: The Ultimate Guide to Seller Finance Land Ownership for Homes, Cabins, Hunting, and Investment is a practical and comprehensive guide designed to help readers find and purchase the perfect land for their off-grid living dreams. Specially created by the real estate experts at Online Land Sales, LLC, this detailed book breaks down the fundamentals of seller-financed land, buying online, and finding the right property for your goals.
With a wealth of essential advice on setting up your homestead, cabin or lodge, you'll also find an overview of the best states to live in, along with a thorough look at the legal details of owning your new land. Off The Grid Financed Land Online is a must-read for anybody who dreams of escaping the suburbs and returning to a simpler life, no matter their background or financial standing.
Meet the Authors
Online Land Sales, LLC are a team of dedicated real estate experts who are passionate about helping their clients buy land online and fulfill their dreams through financed land ownership. Since 2004, their talented staff have worked with thousands of people to find and purchase the perfect rural land for living off the grid.
ISBN: 978-0-578-78735-0
OFF THE GRID FINANCED LAND ONLINE
E-Book PDF
Audiobook Version
3 Part Online Course