Heritage Hollow, Roane County, WV.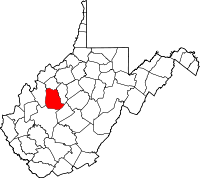 Roane County is a county located in the U.S. state of West Virginia. As of the 2010 census, the population was 14,926. Its county seat is Spencer. The county was founded in 1856 and is named for Spencer Roane.

Heritage Hollow is conveniently located just 6 miles west of Spencer, WV. This rural property is also within a short driving distance of larger cities like Charleston and Perkersburg, as well as attractions such as the gorgeous Wayne National Forest.